Engine Service
Engine services encompass a wide variety of the repairs that you may need for your car. Whether it's a major repair or just a simple fix let us diagnose and repair your vehicles engine.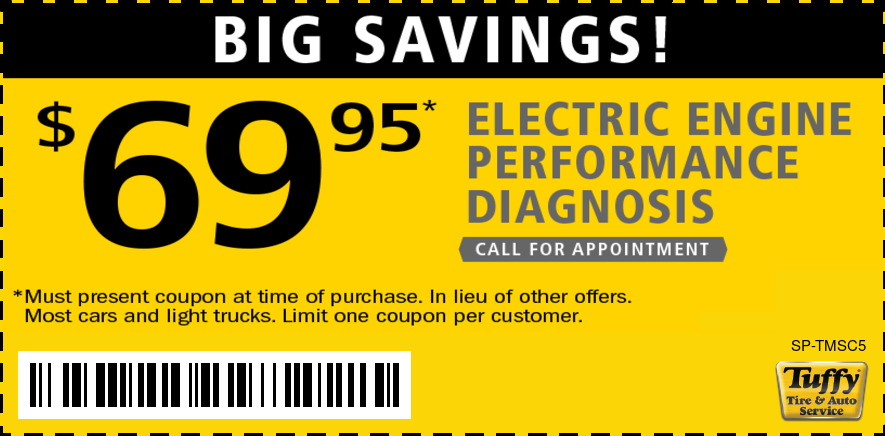 Click Coupon to Print
Engine services encompass a wide variety of the repairs that you may need for your car. Symptoms that may indicate engine trouble include:

Check Engine Light

Poor Erratic Performance

Won't Start

Stalls

Oil Leaks

The engine comprises most of the moving parts in your vehicle; accordingly there are many services that may be required to keep it operating properly. Over the life of your car you might expect to have any or all of the following repairs:
· Major/Minor Tune-Up
· Replace Timing Belt
· Fuel System Testing
· Engine Rebuild/Remanufacture
· Remove & Replace Head Gasket
· Intake Manifold and Gasket replacement
As with your own health, preventative maintenance and early detection of problems will often save on larger repairs. Consult your owner's manual for Manufacturer Recommended Maintenance and keep up with those oil changes, brake inspections, tire rotations, fluid flushes, etc. These are like "regular check ups" with your family physician. They ensure the mechanic is familiar with your vehicle and has an opportunity to point out small problems before they become big problems that could leave you stranded on the side of the road or worse, endanger your safety.
No Start
Stalling
Remove & Replace Head Gasket
Intake Manifold and Gasket Replacement
Oil Leaks
Check Engine Light
Poor / Erratic Performance
Major/Minor Tune-Up
Timing Belt
Motor Flush
Fuel System Testing
30/60/90 Mile Factory Maintenance
Computer Re-Flashing
Engine Rebuild/Remanufactured
Re-Programming
Remove & Replace
Tuffy Elyria (Leona St.) in Elyria services the needs of Avon, Avon Lake, Elyria, Grafton, LaGrange, North Olmsted, North Ridgeville, Oberlin, Sheffield Lake, Sheffield Village.
Tuffy Elyria (Leona St.)
649 Leona St.
Elyria, OH 44035

(440) 324-7484